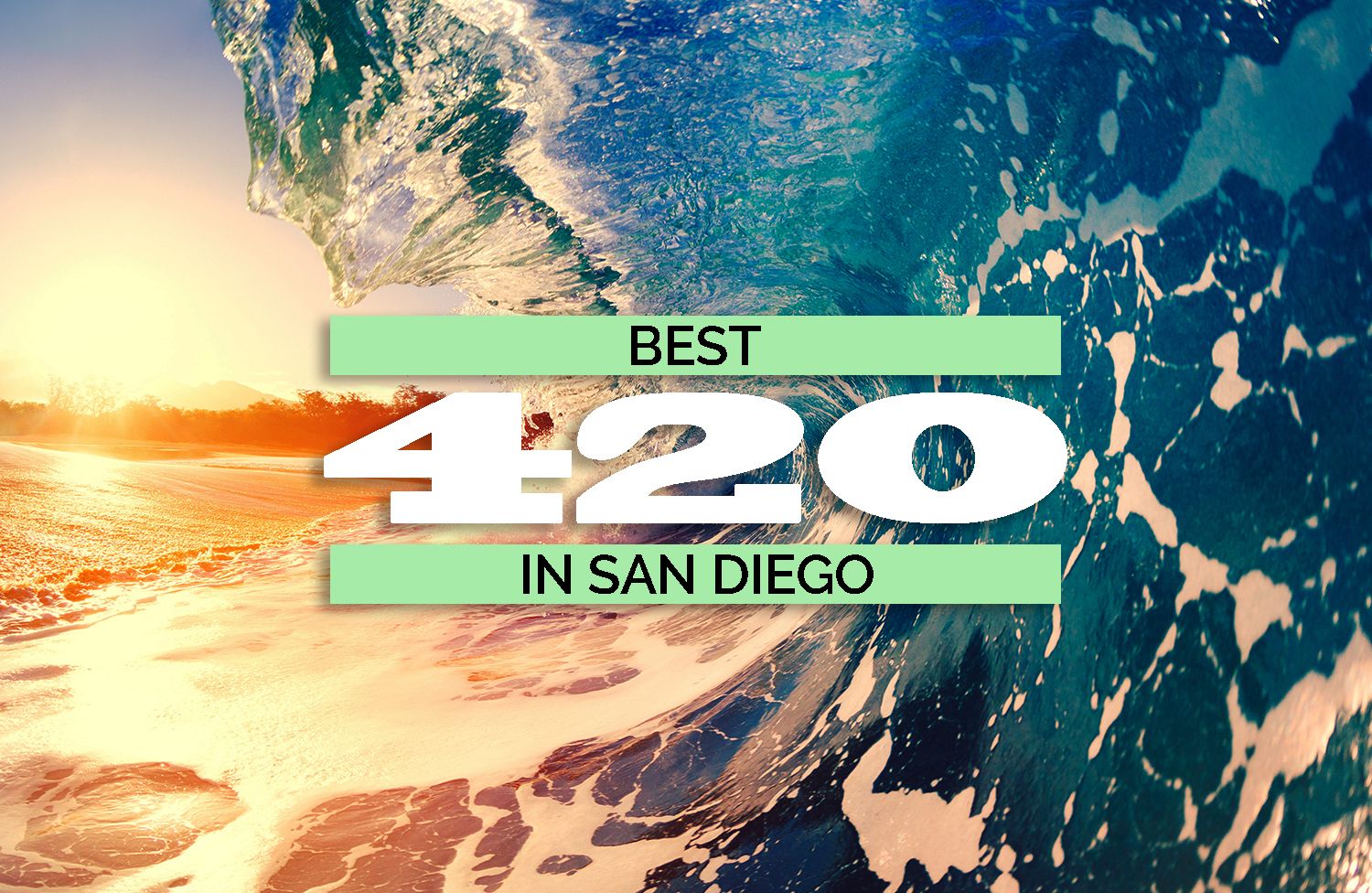 420 IN SAN DIEGO
420 has become the go to holiday for cannabis lovers around the globe. A day to live, love, and laugh with fellow stoners. Whether you are visiting San Diego or live in this fine city, there are a wide range of fun things to do to celebrate this iconic day. In this article we will go over some of the best deals for 420, common things to do here in San Diego to celebrate, and why Hikei is your best option to get your 420 rollin.

If you wanna have the best 4/20 ever, read these 3 sections to get some great ideas:
DEALS TO EXPECT FOR 420
COMMON THINGS TO DO FOR 420
BEST MUNCHIES IN SD
WHAT DEALS TO EXPECT FOR 420
4/20 is one of the best days of to score some epic deals on your favorite cannabis products. On this day most all shops will offer amazing promotions above and beyond the typical discounts. From buy one get one deals, to low priced pre rolls and vape pens. Anything and everything is priced at a discount.
Smoke up!
But before you buy that super sale , make sure you're getting what you're paying for.
An important thing to keep in mind when buying cannabis , is that there are many black market products on the market. So when shopping for deals make sure you choose a dispensary that is legal, selling lab tested products and fully licensed. You don't want to buy from somewhere that is selling knock off and aftermarket products. Hikei is fully legal , lab tested and licenced.
Click here to discover this year's 420 DEALS we are offering.
COMMON THINGS TO DO FOR 420 IN SAN DIEGO
What are the best things to do on this glorious day?
San Diego is an amazing city filled with fun things to do. One of the best places in the world!
If the weather is good ( which it usually is) we recommend getting some of your best buds :) together and enjoying the scenery.
Check out our below recommendations for epic 420 experiences.
BEACH VIBES: San Diego is known for a lot of things but its beaches are why most people flock here. Here at Hikei were big on beach vibes. There are plenty of spots to post up and chill.
Ocean beach: Ocean beach is a vibe in itself. Take a stroll down Newport and check out all the cool hip shops that lead all the way to the Ob pier. You've got amazing restaurants and places to grab a drink while soaking up some Vitamin D. Enjoy a walk on the beach & if you have a dog , dog beach is close by.
Pacific Beach & Mission Beach : Pacific Beach & Mission Beach are other popular beach areas of San Diego. There are a plethora of shops and eateries up and down the coast starting from Belmont Park leading all the way to Garnet Ave.
La Jolla : La Jolla is another amazing beach area of San Diego. You can hit up La Jolla shores or children's pool & hang out with the seals. Those areas are usually pretty busy. If you're looking to go a little more low key head to Marine St and Wind & Sea. These beaches are slightly away from the crowd and give amazing shorebreak waves if you feel like bodysurfing (most likely waters cold in april though). Great 420 friendly vibes.
Moonlight State Beach: North County is a great area to soak up some sun. Moonlight Beach in Encinitas is a great place to have a picnic while watching the sunset.
BEST MUNCHIES IN SD:
San Diego has some of the best munchies in SoCal. WIth the many different cultures and wide range of diversity you can find any genre that you're craving. San Diego has it all. Below we have hand picked a few of our favorites in some of our favorite beach areas.
Ocean Beach Munchies : Ocean Beach has some staples that will serve you right for your 420 fun. Check out out top pics that are guarantees winners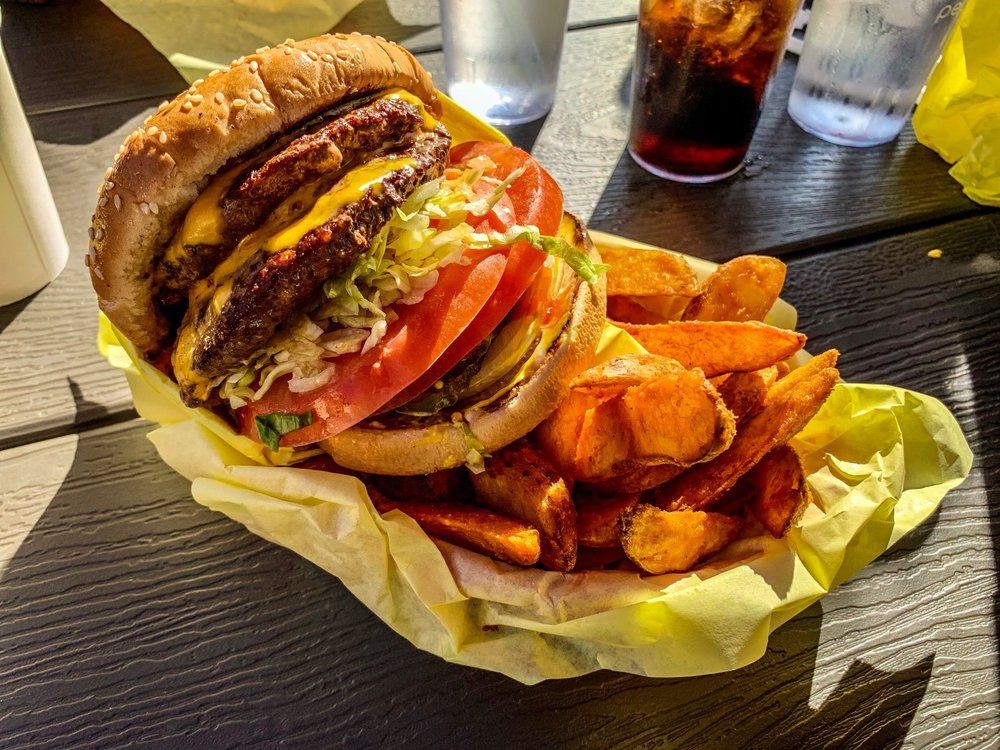 Hodads: Hodads is arguably the best burger in San Diego. The eatery has a cult following in San DIego and is a must try if you're in OB crazing a burger.
Blue water Seafood: Located right by the OB Pier this restaurant gives you amazing fresh fish with a view. Great Place to check out.
Robertos Taco shop: Although there are Roberto's Taco shops scattered all over San Diego, there is something special about the location on Voltaire. They got the best rolled tacos hands down. Order some in the drive thru and get to your destination.
Pacific Beach Munchies: Pacific Beach has got some great eats as well. Read on to discover our top munchie choices if you're planning on celebrating in this area.
World famous: Located on the boardwalk, this mix of surf , turf and pub grub is a munchie paradise. They serve a wide range of seafood and steak dishes. Our fav is the fish tacos.
Rhythms Chicken & Waffles : No munchie list would be complete without chicken and waffles. Rhythm's in Pacific Beach is a local fav that won't let you down. The chicken and bacon waffle plate is something sacred in the munchie category!
Iron Pig Alehouse : Did someone say BBQ? This place takes their bbq to the next level. Whatever you get start with the wings, you'll thank me later.
La Jolla Munchies:
Puesto La Jolla: Puesto is located in the heart of La Jolla. They offer an amazing sit down atmosphere, modern and comfortable . The menu is diverse and amazing. They offer a full drink and food menu that has everything you'll need for your 420 munchie needs.
The taco stand : A hip retro style taco shop. This place is amazing and always has a huge line out the back ( for good reason ). Although you may have to wait to get your order, it's well worth it. They serve all you mexican munchie needs, Carne Asada fries, tacos and burritos. Finish it off with a fried churro and your set.
The Marine room : If your wanna get fancy this may be your best bet. The Marine room delivers incredible meals and atmosphere, while overlooking La Jolla Bay. If you're seeking a romantic sunset dinner for your 420, we recommend this spot.
North Country Munchies: The North county coastline has some great eats as well.
Le Papagayo : This cozy, upscale restaurant serves mediterranean & Latin fusion. They are famous for their delicious bread & pesto dip. If you are looking for unique flavors this is your spot.
Nectarine Grove: If you'd like to eat somewhere with delicious & healthy eats this is your spot. This restaurant makes a wide range of paleo, gluten free & vegan meals.
CONCLUSION
In San Diego you have a lot of options to enjoy your day in style. If you follow the tips in this guide you can't go wrong. Its a recipe for success
Good Vibes , Good Friends , Good Munchies….& OF COURSE Good Weed
Keep in Mind that Hikei Cannabis is here to serve your cannabis needs all day long. We have the best 420 deals in the city. We can serve you in store at our flagship location on Home Ave & deliver to wherever you are at! We hope you have a great 420 holiday!
Click here to shop this year's 420 deals.